Select an entity

to

Create an Account
Create Your Account

:

Sign Up

as a Startup or a Hub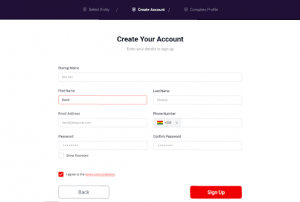 Complete the 3 step profile registration.
i. Fill Details
ii. Fill in the Contact Information correctly
iii. Fill in the M- category and complete profile registration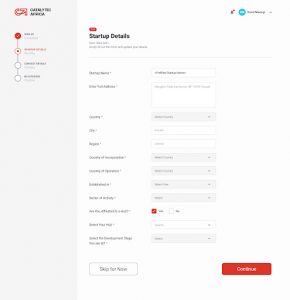 Validate Account –

Input the 6 digit code sent to your email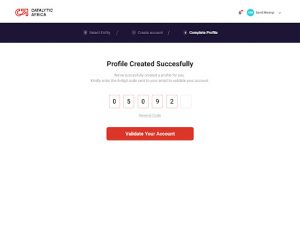 After successfully validating your account, you are directed to your

Account Dashboard

. 

While

awaiting registration confirmation

, You can access the following on the dashboard;
i. Update Profile
ii. View status of registration
iii. Settings
Upon

successful confirmation

of a Startup or Hub, You will get notified on the dashboard and via email.

Thereafter, users are able to access all the pages on the platform.